4 Years of Impact
For the past four years, we've worked with user-centric solution-oriented organizations to develop a revolutionary end-to-end digital crop agricultural marketplace using IoT, big data, and blockchain technology.
These incredible partners enable us to deliver such high value across the value chain.
Providing user-centric solutions for our revolutionary end-to-end digital marketplace.
Partners
Tech Integrations
The use of IoT, big data and blockchain technology has been what has enabled global industries to source agriculture commodities, grown to their specifications, by users from all over the world on Complete Farmer. This has been made possible by the brains behind Complete Farmer's cutting-edge technological innovations that are revolutionizing farming and are tech partners.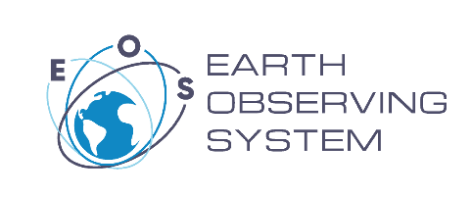 Earth Observation System (EOS)
EOS provides the system that enables the building of your agricultural land analytics using a flexible set of functional capabilities. At Complete Farmer, we monitor the tiniest deviations from crop growth norms for timely intervention in the growing process using geospatial data and custom algorithms.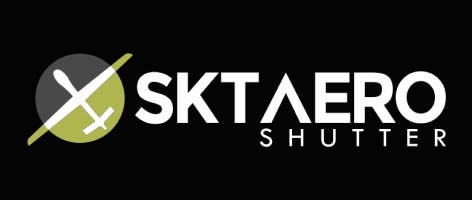 SKT Aeroshutter
SKT Aeroshutter specializes in data acquisition for specialized industries in Africa. At Complete Farmer, we provide crop monitoring and spraying services. Our crop monitoring switches between Normalized Difference Vegetation Index (NDVI) analysis and the live RGB feed to immediately visualize where attention is needed on crops, so targeted treatment decisions can be made quickly. This service ties very well with our crop spraying service which is complemented by seeding, fertilizer application, and plant growth monitoring.
Meet our vendors
Providing sustainable initiatives to ensure maximum efficiency in manufacturing and supply through top-notch farm tools, machinery and farm implements.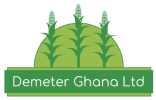 Demeter Ghana Limited
Demeter distributes a wide array of fertilizers from warehouses in Accra and Tamale with specialist products selected to deal with specific challenges of agriculture in West Africa.

SAMAK Agribusiness Limited
SAMAK brings together people and skills needed to build farmers' capacity to improve agricultural production in Ghana. They also provide commercial farming/production; provision of mechanization services; marketing of produce through off-taker/aggregator models; and distribution of quality produce to consumers.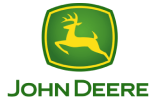 John Deere
John Deere is an American corporation that manufactures agricultural, construction, and forestry machinery, diesel engines, drivetrains used in heavy equipment, and lawn care equipment.

Bayer Crop Science, Ghana
Bayer utilizes science to advance nutrition and provide the aiding grounds for farmers to grow sustainably through the use of biotechnology, crop protection, and data science. Bayer delivers from high-powered seeds and traits to innovative biological and chemical crop and environmental protection products.