COCOBOD rolls-out Cocoa Management System to capture information of farmers and lands
O
OtecfmGhana.com
12/05/2021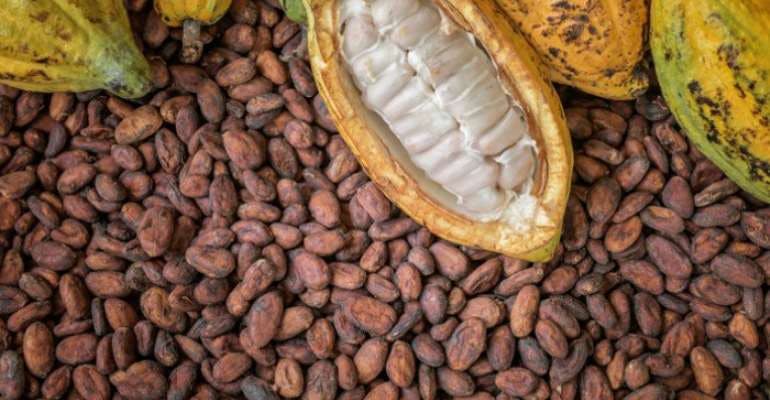 The CMS will also capture land tenure arrangements between the farmers and their employees, size of the land and its location.
The system will bring all farmers in Ghana into a central portal so that COCOBOD can have inter-connectivity within the valued supply chain.
The deputy Chief Executive Officer (CEO) of COCBOD, Dr Emmanuel Opoku, in a media encounter in Kumasi on Thursday, April 15, 2021, said the CMS will assist the COCOBOD to effective management planning and implementation of policies and programmes.
The exercise which has been piloted in the Western South of the Western region since October 2019 has so far captured 120,000 cocoa farmers, according to Dr Emmanuel Opoku.
The CMS is currently ongoing in the Ashanti region, and it is expected to be rolled into the national data soon.
The CMS will afford the COCOBOD to implement the Cocoa Farmers' Pension Scheme which was launched by President Nana Akufo Addo in December 2020 in Kumasi.
The scheme, according the president will enable cocoa farmers make voluntary contributions towards their retirement to maintain decent livelihoods after retirement.
Dr Opoku said "the cocoa pension scheme will only be feasible when accurate data are captured about the farmers through the CMS, as it hold robust database of all cocoa farmers in the country and track their contributions to facilitate prompt payments of claims to beneficiary farmers."
"After the exercise, biometric card will be issued to every captured farmer to enable him or her to sell cocoa and buy farm inputs like fertilizer. The card will also eliminate paying of cash to farmers to avoid the tendencies of armed robberies because it will be paid to either the farmers' bank or mobile money accounts," Dr Opoku added.
He therefore urged cocoa farmers to cooperate with COCOBOD enumerators to smooth and effective exercise in order to enjoy the full benefit of the system.
"The CMS is free of charge and no farmer is allowed to pay any amount of money or item to the enumerators. Any enumerator found collecting any money will be severely dealt with," the deputy COCOBOD CEO warned.
OtecfmGhana.com