How To Source Ginger From Ghana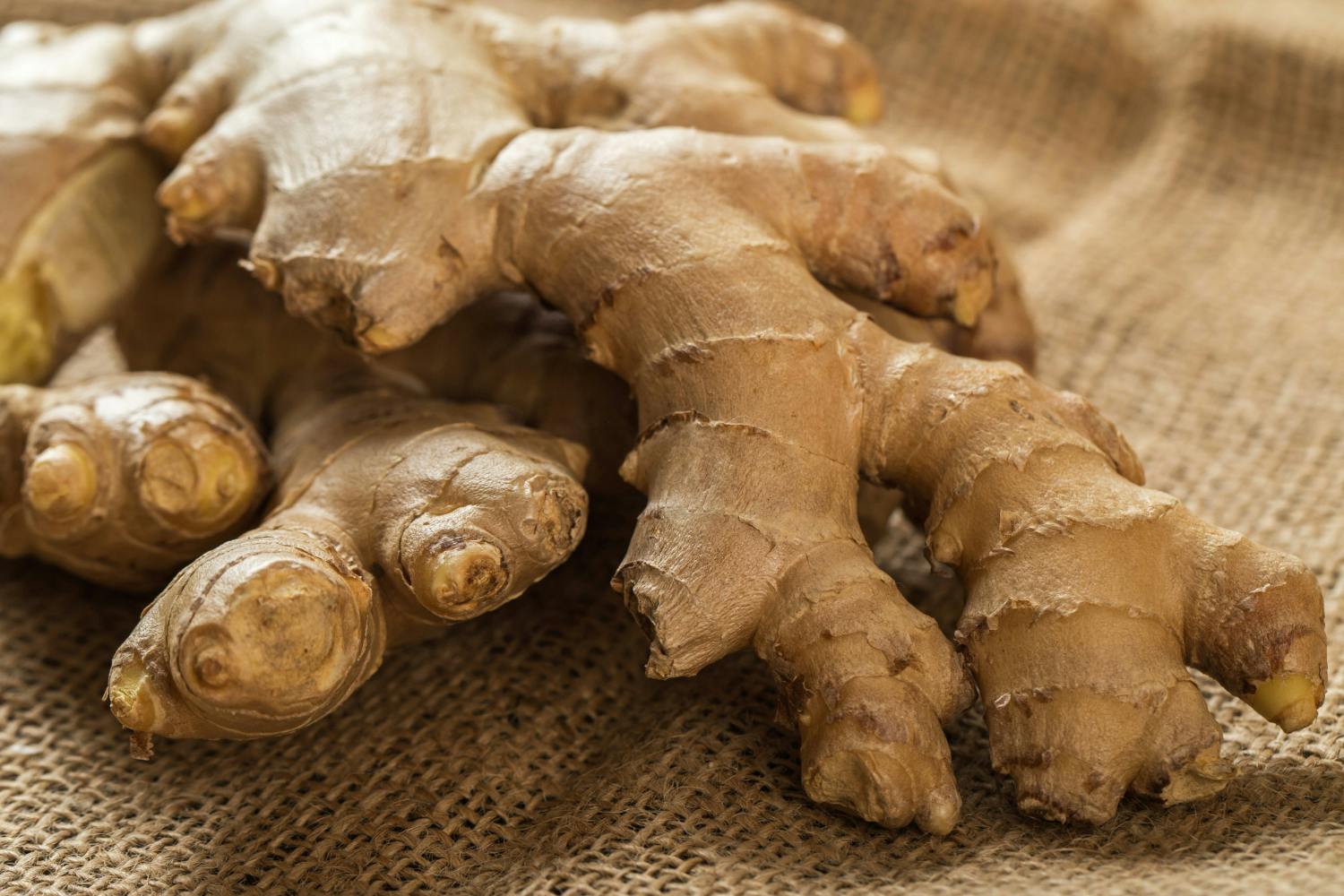 How To Source Ginger From Ghana
According to Wikipedia, ginger is a flowering plant whose rhizome is widely used as a spice and for traditional medicine. Aside from its extensive array of nutritional and medicinal purposes, it also has a wide range of industrial value. It is used in the production of candy, soda and alcoholic beverages. Due to its versatility, it stands out as one of the world's most sought-after spices, hence sourced from Asia and Africa in large quantities.
Data from the World Integrated Trade Solution (WITS) indicates that Ghana exported a total of about 118 tonnes of ginger to countries such as the United Kingdom, Germany, Switzerland, The Netherlands and Belgium in 2019. Among these countries, the United Kingdom remains the highest importer of ginger from Ghana followed by Germany and Switzerland respectively. The focus of this article is to provide insight into how to source ginger from Ghana.
Global Ginger Production Data for 2019 and 2020
In 2019, ginger production on a global scale was 4.1 million tonnes. Of this quantity, India produced 44% of the world's total. In 2020, ginger production soared to 4.3 million tonnes according to the Food and Agricultural Organization of the United Nations. Of this production capacity, India was the leading producer of about 43% of the worldwide production capacity making up 1,844,000 tonnes. At the same time, Nigeria produced 734,295 tonnes, China produced 618,904 tonnes, Nepal produced 298,945 tonnes, Indonesia produced 183,518 tonnes and Thailand produced 167,021 tonnes. This in a nutshell is the summary of the top seven producers of ginger in the world per metric tonne. Due to the increase in production capacity worldwide from 2019 to 2020, it seems to imply that the COVID-19 pandemic was not a hindrance to ginger farmers across the globe. It is also obvious that because the leading producers of ginger are Asian and African countries, ginger thrives well in the tropics.
Soil and Climatic Conditions for Ginger Cultivation
Ginger grows well in warm and humid climates with average rainfall and land space typically in the African and Asian regions. The resilient nature of the ginger crop makes it suitable for growth in a wide variety of soil types but preferably in well-drained soils at an elevation of 300m - 900m or between 1,000ft and 3,000ft above the mean sea level. The forest areas of the middle and coastal belt of Ghana are well suited for ginger cultivation on a large scale.
Sourcing Ginger from Ghana
Ghana has about 252 hectares of land in ginger cultivation and this contributes to over 100 metric tonnes of export annually. The rest of the production capacity goes onto the local market for local consumption. As mentioned at the outset of this article, there is an upsurge in demand for ginger due to its versatility for nutritional, medicinal and industrial use. Many ginger farmers are unable to meet the increasing demand and specification for growing ginger for the export market.
To source ginger from Ghana, companies or individuals purchase from middlemen either individuals or agencies who have direct contact with ginger farmers. However, the major setback is finding trustworthy middlemen to meet the supply capacity and specifications for your offtake. Alternatively, you can use the GEPA route. GEPA stands for Ghana Export Promotion Authority. It is the state organization with the mandate to develop, facilitate and promote Ghanaian exports. When it comes to fresh farm produce such as ginger, they provide the sources for acquisition and price on the international market. Going through GEPA guarantees a reliable sense of assurance however, the bureaucratic procedures can be quite daunting.
Complete Farmer comes in to relieve the stress of finding trustworthy middlemen by providing competitive prices for buyers sourcing for cash crops from Ghana. We do much of the heavy lifting for you by giving you direct access to farm produce grown purposely to meet your demand, specifications and at a competitive price. Complete Farmer is an agritech company in Ghana that ensures that farmers who are signed onto its grower platform can yield maximum profit from growing different varieties of ginger among other cash crops such as chilli pepper, sweet potato and soybean by implementing its tried and tested cultivation protocols to meet export standards.
The varieties of ginger our farmers cultivate include West African ginger, Peru ginger and Thai ginger. The agricultural season of these varieties fall from March to November. With HS CODE 091011-ginger-whole and from ASTA Grade to Grade C make these varieties of ginger well suited for industrial processing. We export both fresh and dried produce. The fresh produce are Class 1 grade with an average weight per unit of 150g - 450g whereas the dried rhizomes are wholesome with zero trace of foreign materials and pest or disease attack. For every consignment of ginger, we package them in mesh bags, carton boxes, PVC boxes or plastic boxes in compliance with a buyer's preference, international standards as well as factors such as safety considering the mode of delivery.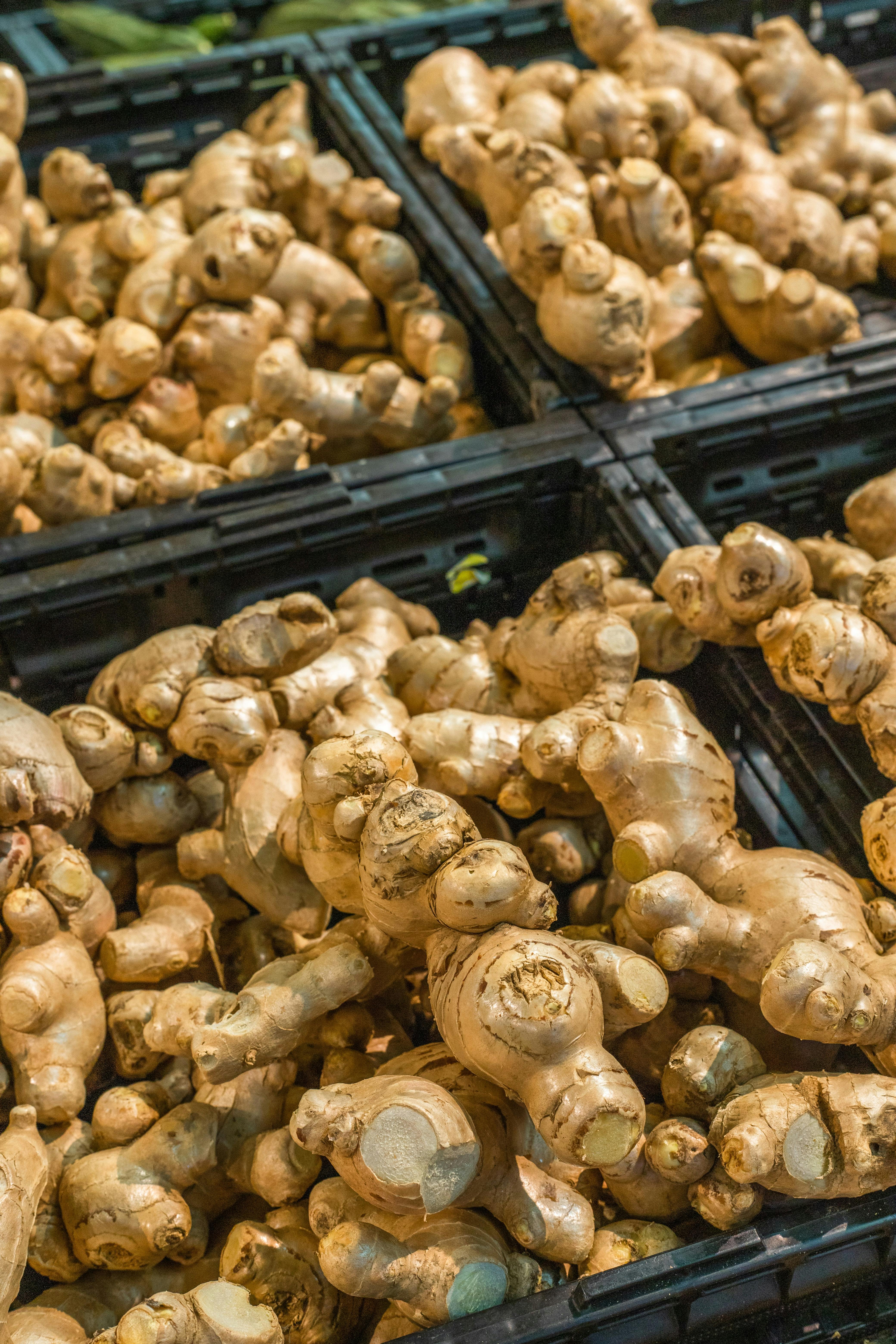 To source ginger from Complete Farmer, simply reach out to us by mail at info@completefarmer.com or call us on 0501318470 or 0550709849 and let us discuss arrangements for your offtake or simply sign up as a buyer on our platform.
Benefits of Signing up as a Buyer with Complete Farmer
The cost and profit of middlemen are eliminated hence providing a competitive price to buyers.
You can rely on us for a specific quantity and quality since we will grow specifically to meet your needs.
Projects from our farms are shared with our buyers hence providing relevant information such as supply capacity and harvest time.
Click here to sign up as a buyer with Complete Farmer.
Our Grower platform also caters for ginger growers on a large scale. With a simple sign-up onto our platform as a grower, we provide managerial and agronomic support and assist you with acquiring buyers for your produce at a competitive price after harvest. Visit us at completefarmer.com/products/grower to sign up as a grower now.