Growing Food to Meet Export Standard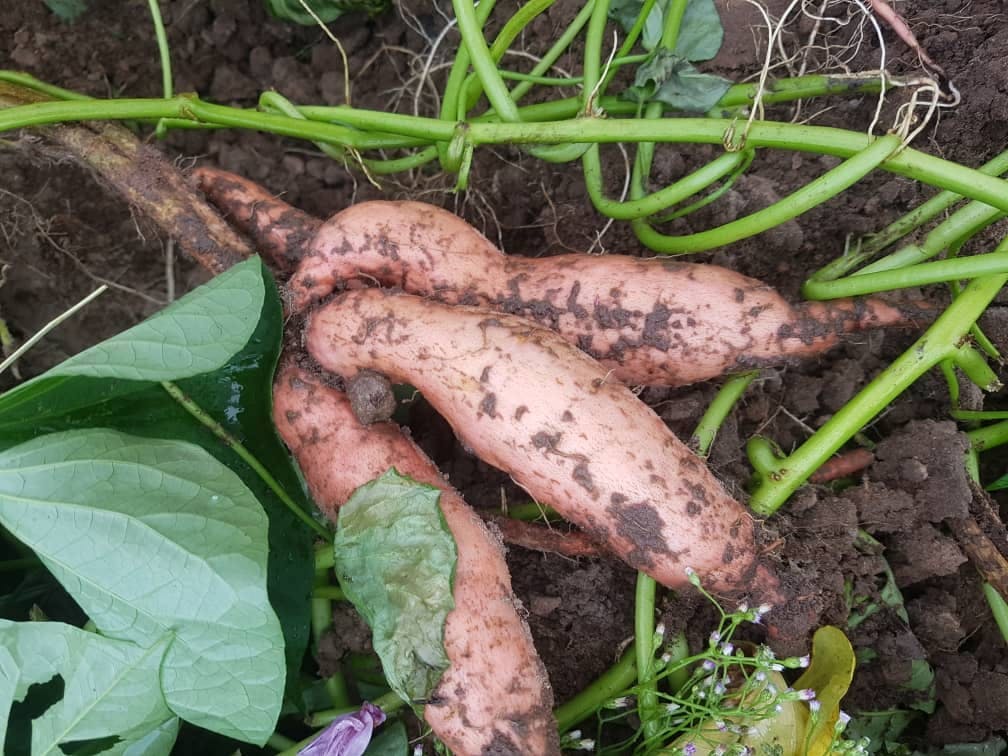 Growing food to meet export standards
Food is an essential part of our existence as humans and since the dawn of time, agriculture has been the sector of the economy that provides us with what we consume.
Agriculture and trade are the biggest forces driving the existence of mankind. Even more than that is the fact that we need to consume wholesome food in order to continue to exist. In this blog post, we share some ideas about what farmers need to know about the standards one must adhere to in order to grow food for the export market.
Before food crops are exported, they are taken through a series of processes and procedures such as rigorous inspections, phytosanitary treatment and proper packaging to make sure that they are safe for consumption and also to preserve them so they can be eaten beyond the harvest season. In view of this, some standards have been developed for all food exporters across the world to adhere to.
Mandatory Requirements for Exports of Agricultural Commodities
According to the United Nations Conference on Trade and Development (UNCTAD), developing countries' exports of fruit and vegetables face multiple requirements in international as well as national markets. A number of factors have contributed to increasingly stringent food safety regulations and standards imposed by governments and the private sector, in particular:
Recent food scares and scandals in developed countries;
Demographic developments in developed countries (i.e. ageing of the population, which gives rise to be more risk-averse and quality-conscious consumer behaviour);
Risk minimization efforts by retailers; and 
More sophisticated detection and testing methods. Food safety standards and regulations tend to cover multiple aspects.
Apart from food safety, they cover issues such as plant and animal health, product quality, environmental protection and social welfare. The table below lists some issues related to non-animal food products that may be relevant for fresh and prepared fruit and vegetables.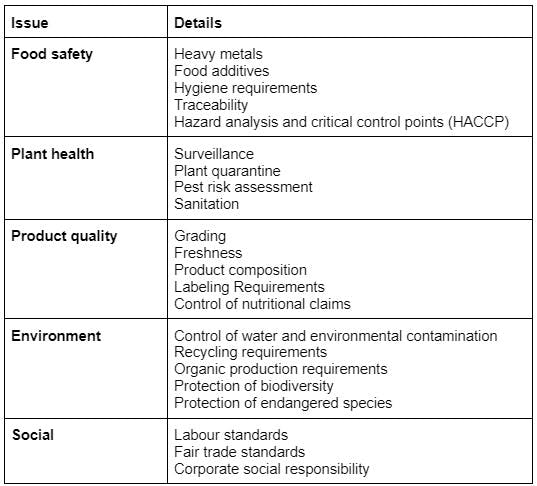 Source: https://unctad.org/en/docs/ditcted20068_en.pdf
The above table gives us the list of the various requirements that have to be met before one can export any crop to another country. There are however other Government regulations such as Phytosanitary measures, food safety regulations, the adaptation of the HACCP approach to assuring safety, and developments in pesticides regulations.
Complete Farmer is an agritech company based in Ghana that ensures that farmers grow crops such as chilli pepper, soybean, ginger, pineapple, sweet potato among other crops to meet export standards. We do this by ensuring that farmers on their Grower platform implement their tried and tested cultivation protocols then will result in maximum crop yield and also requisite quality and standard for export. The Table below shows the list of crops, their varieties, seasonalities and specifications that Farmers on Complete Farmer's Grower platform cultivate for export.

Email: info@completefarmer.com
            support@completefarmer.com
Office Mobile: +233 (0) 201468190