Complete Farmer 2021: Year in Review
RO
Randy Opoku Barimah
22/12/2021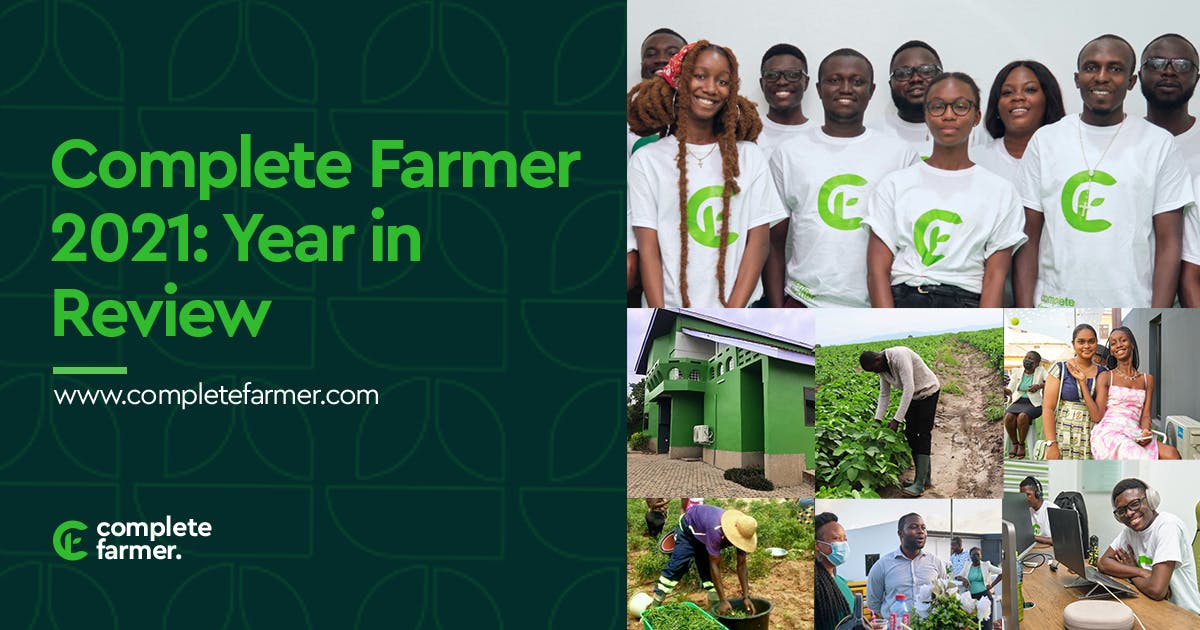 We've come a long way, haven't we? From working out of an incubator hub to our current location on Abeasi Street, we certainly have come a long way. Throughout it all, the use of innovative methods to evolve the agriculture value chain has gained momentum.
Complete Farmer was founded in 2017 and has since become the most ideal path to digitising the entire agriculture value chain process by offering an end-to-end digital marketplace that allows global industries to source agriculture commodities grown to their specifications by Growers on the Complete Farmer platform.
Rebrand and product launch
Our model was revamped in a flamboyant launch in April to suit Digifarmers and Buyers, and now Growers. The event drew stakeholders, investors, users, and media representatives, and it officially kicked off our farming season for 2021. 
Along this same period, we received funding from Ingressive Capital, a venture capital firm that aims to back the next generation of African unicorns to grow and scale through business development, partnerships and financial support.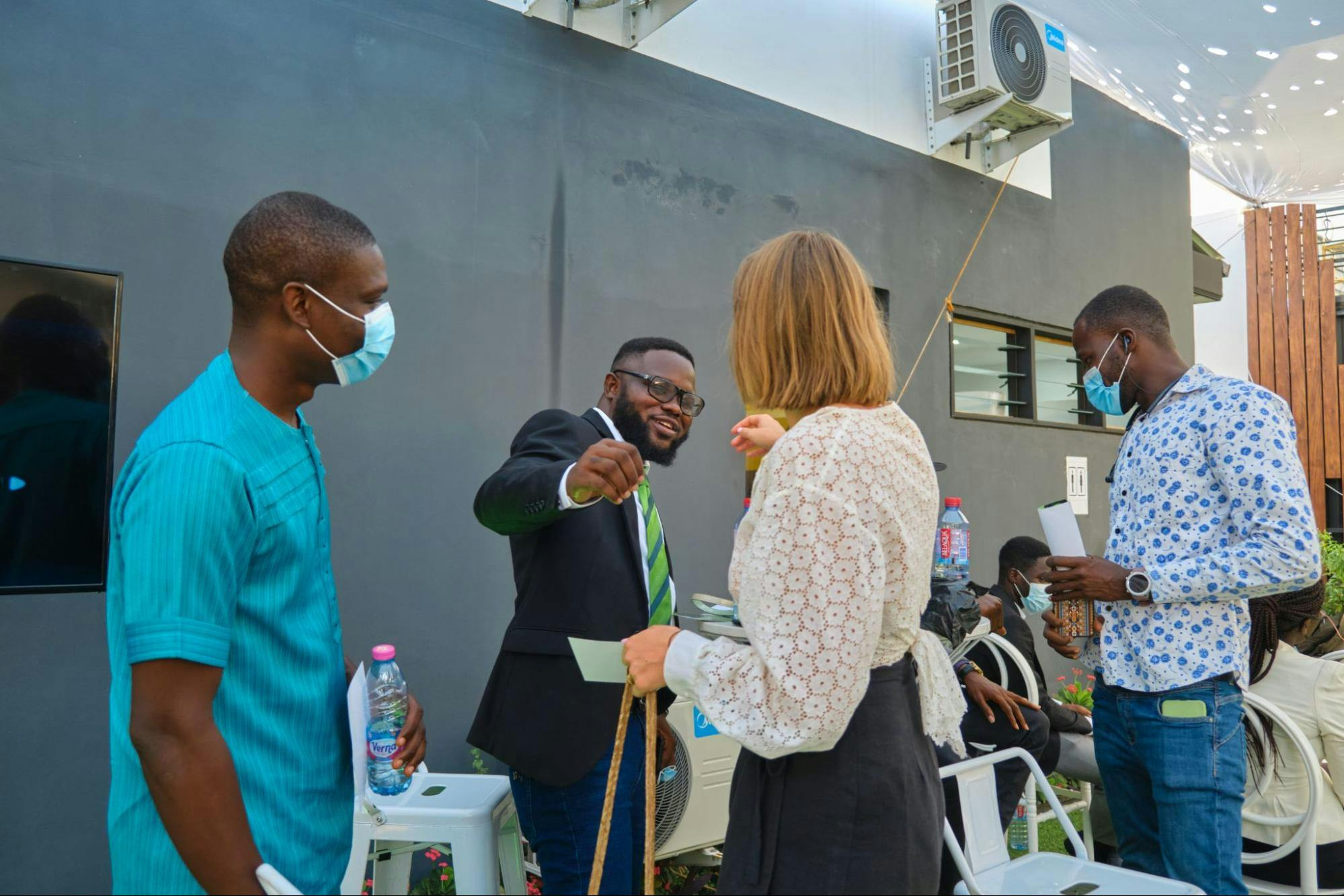 2021 farm projects
We've successfully cultivated 7200 acres of total production, delivering approximately 55000 metric tons of commodities to buyers across Asia, Europe, and the rest of the world. We currently intend to expand our cultivated land capacity by about 4000 acres of Growers' farmland across regions in Ghana.
This is just one example of how we never stop working to increase the capacity needed to feed the world and get as many people involved in agriculture as possible, and we're about to have a bigger impact on the agriculture value chain.
This year, we cultivated soybean, sweet potato, and chilli pepper. Our sweet potato and chilli pepper seasons have been challenging, with unseasonably heavy rains deterring many farm activities, and challenges in migrating some old data to our new platform. Thankfully, we overcame all of this, and our farm(s) have performed admirably. With the boldness of our Digifarmers and Buyers, the mission to feed the world one crop at a time continues to materialize.
We were also able to successfully complete our ginger farm cycle which started the previous year.
Diaspora affairs relations
Desmond Koney, Complete Farmer CEO, paid a courtesy visit to the Ghana Diaspora Affairs on April 28th, 2021, to introduce this amazing idea of revolutionalizing agriculture in Africa. This was followed by a working visit from the Director of Diaspora Affairs, Akwasi Awua Ababio to the Complete Farmer Office
Mr. Ababio praised Complete Farmer for launching such an agricultural initiative, noting that it aligns with the Ghanaian government's efforts to promote agriculture. He also pledged support and future engagement with Diaspora Affairs to introduce the platform to Diaspora members.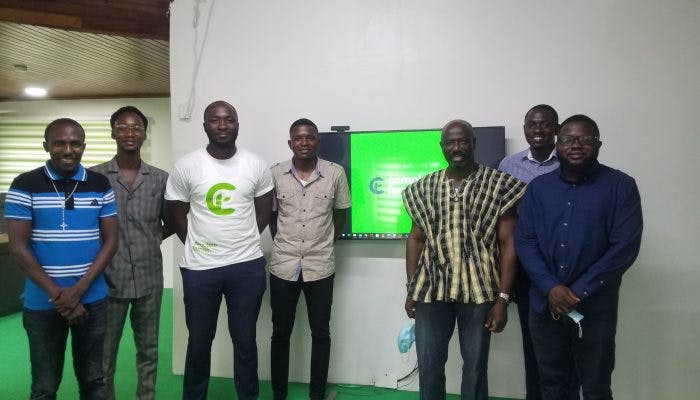 Complete Farmer 4th anniversary & staff engagement
It's been four years of incredible impact, and we made sure to mark the occasion on our four-year anniversary, which falls on August 24 this year. The team did this through a feast, a rehash of the company's mission, and a variety of other activities.
We embarked on two staff trips in 2021.  The first was a healthy exercise to Shai Hills Resource Centre to kick off the year's first hiking activity, and the second was a visit to our Karaga farms, where we grow Soybeans for our Digifarmers, to familiarize staff with farm processes.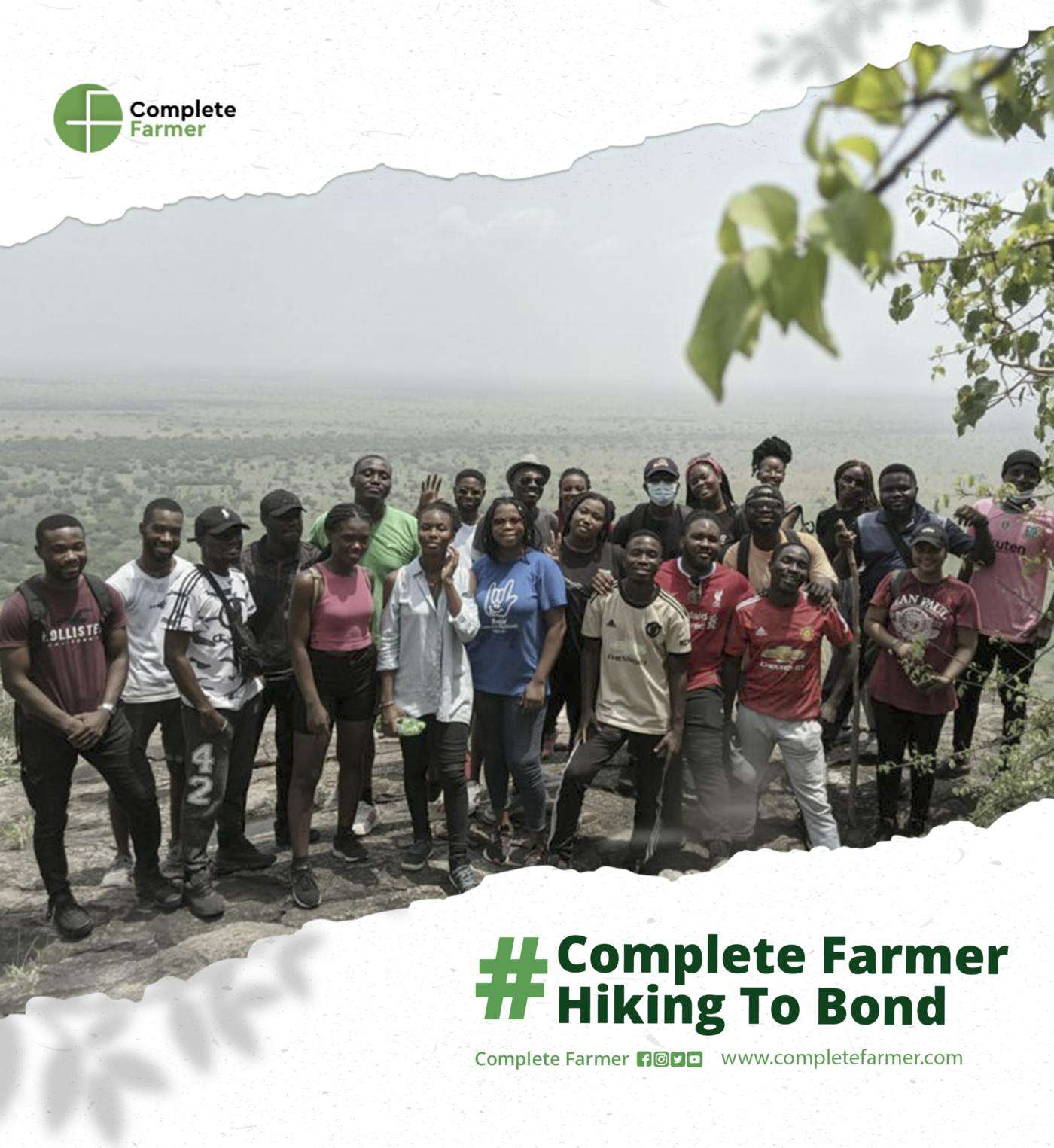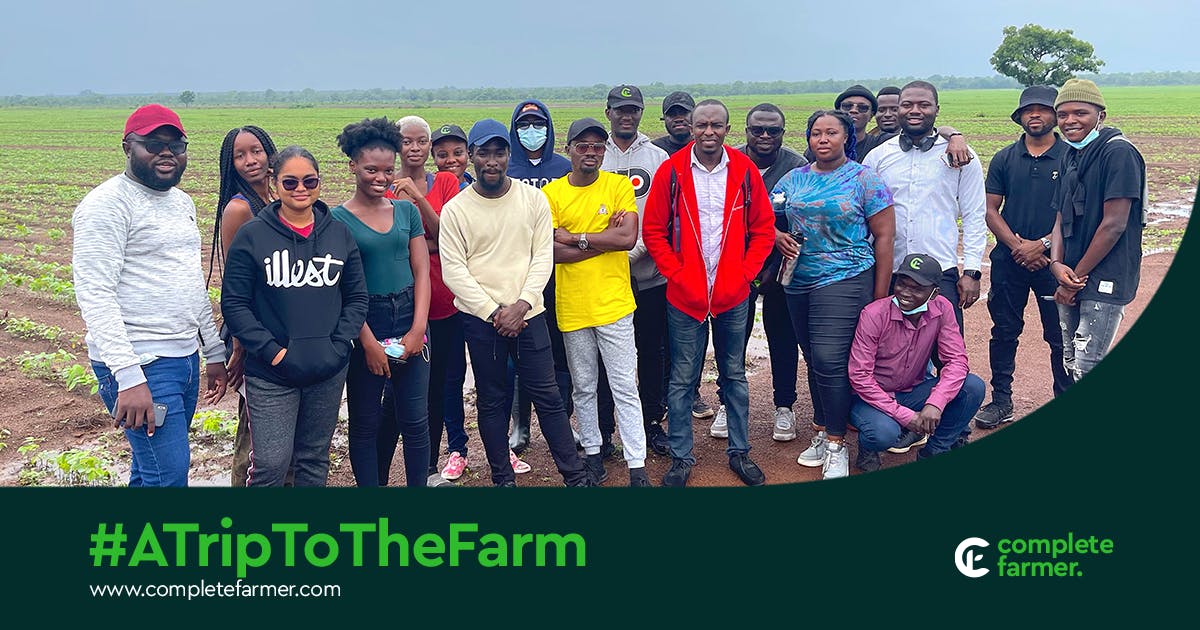 These trips helped to improve the focus, health, and togetherness of the staff, as well as provide relief from the routine day-to-day arduous tasks and a change of scenery.
Bold initiatives
We launched our podcast, Future Farm Pod, to provide thought-provoking conversations on food and agriculture to broaden the value we provide users and the general public.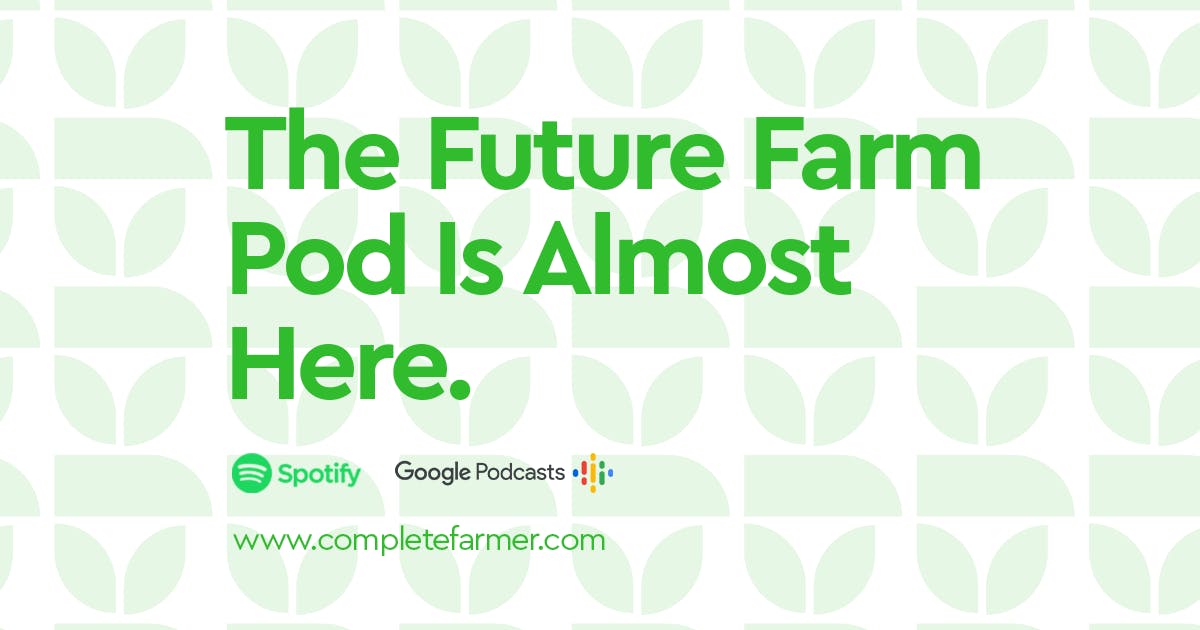 The podcast's first season featured notable figures from the agriculture and food industries from around the world. From certified nutritionist Soteria Aba Ntimadu to Olawumi Benedict, a consultant for the International Federation of Organic Movements. It was jam-packed with experts discussing topics like agriculture risk, organic farming, the effects of food on our bodies, and much more. You can find our current episodes on Spotify and Google Podcasts.
In order to provide more value to users, Complete Farmer teamed up with EOS Data Analytics (EOSDA), a global provider of AI-powered satellite imagery analytics, to establish Complete Farmer and EOSDA leadership with regard to innovation and technology in the African agricultural market.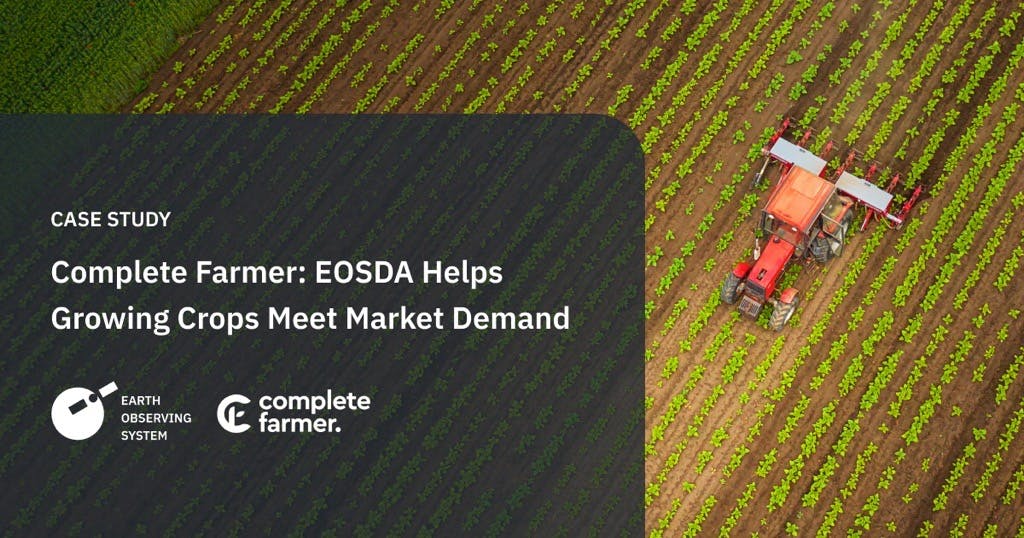 As promised during our April product launch, we're completing our expansion of operations in Togo, and we're looking forward to a bright future in Kenya. Complete Farmer was named one of the Top 5 Digital Agriculture Solutions in Africa by StartUs Insights 2021 because of this steady growth, innovation, and trajectory.
The future
As previously stated, we will be expanding our Grower model in order to get more people involved in agriculture and increase our capacity to help feed the world. With our data-driven cultivation protocols, the grower model enables both experienced and novice farmers to farm to international standards. It gives growers access to an already-existing market, a higher yield price than the average market price, and information on required implements.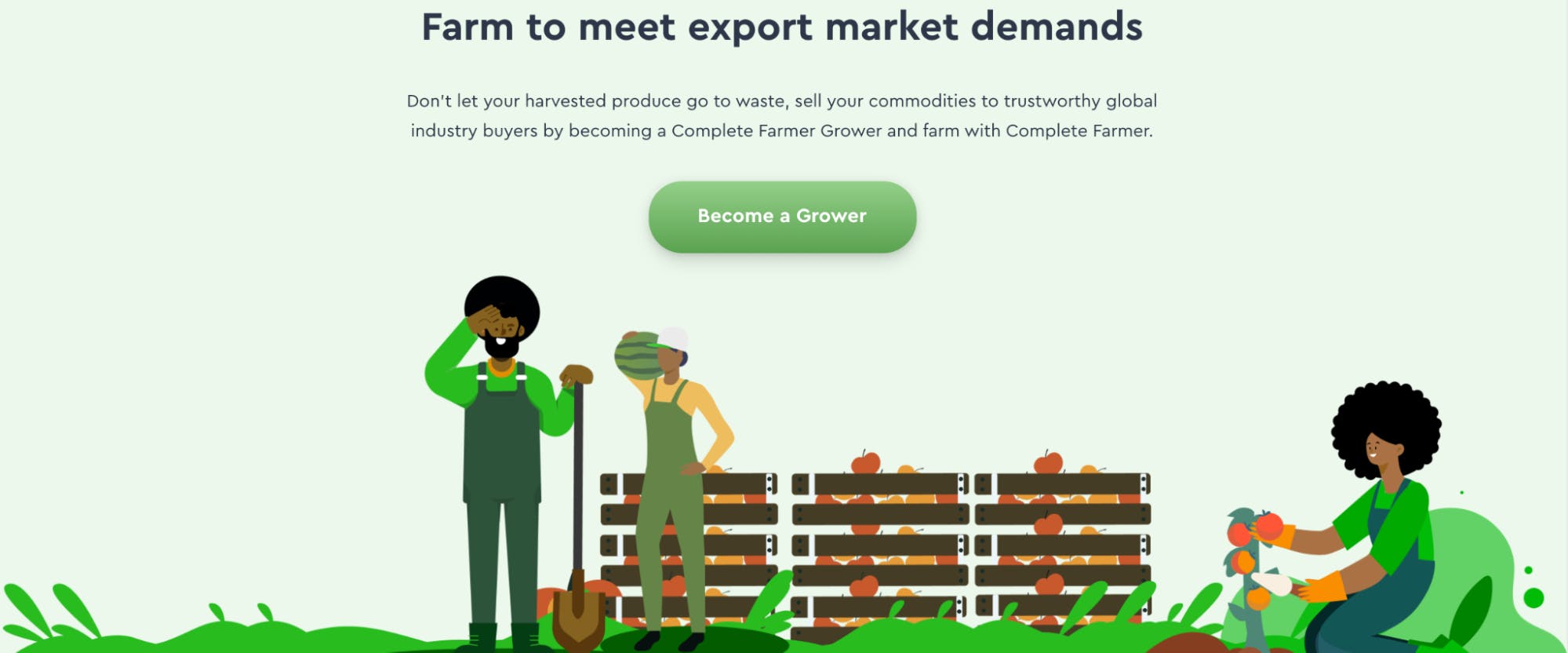 That wouldn't mean leaving behind our ever-popular Digifarmer product. We will continue the momentum with our bold Digifarmers towards the goal of creating a world that eats better by working together.
As part of the Grower model scaling-up process, would be a product launch activity that elaborates and educates prospective growers on the benefits of the model, and how to get the most of it.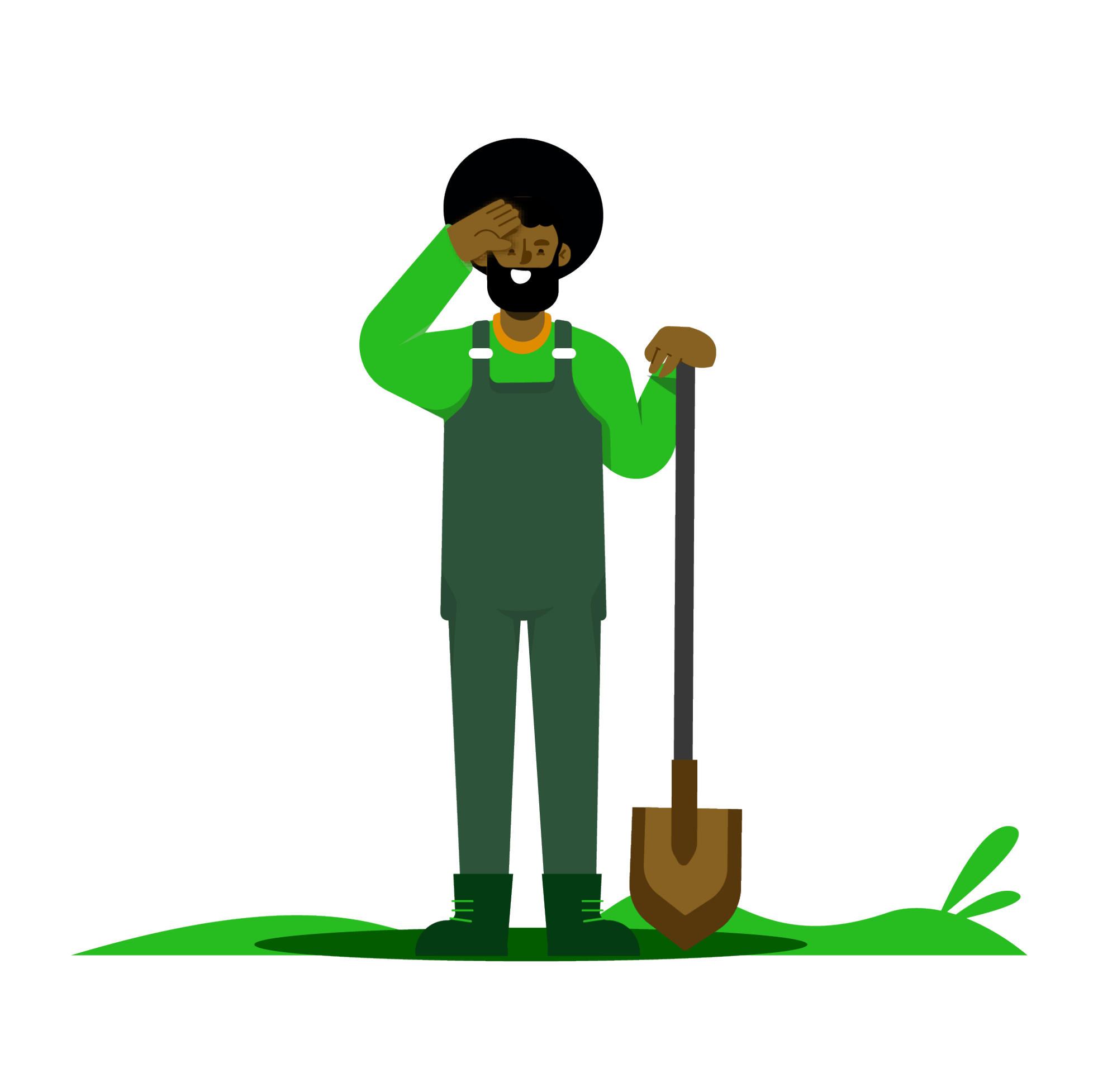 Complete farmer has had a year of challenges, experiments, and novel ways to serve our users in 2021. As we scale up our processes, keep an eye out for the revamped grower product, or visit our grower page to sign up to be among the first to experience the redesigned platform when it launches.