Cash Crops To Grow In 2022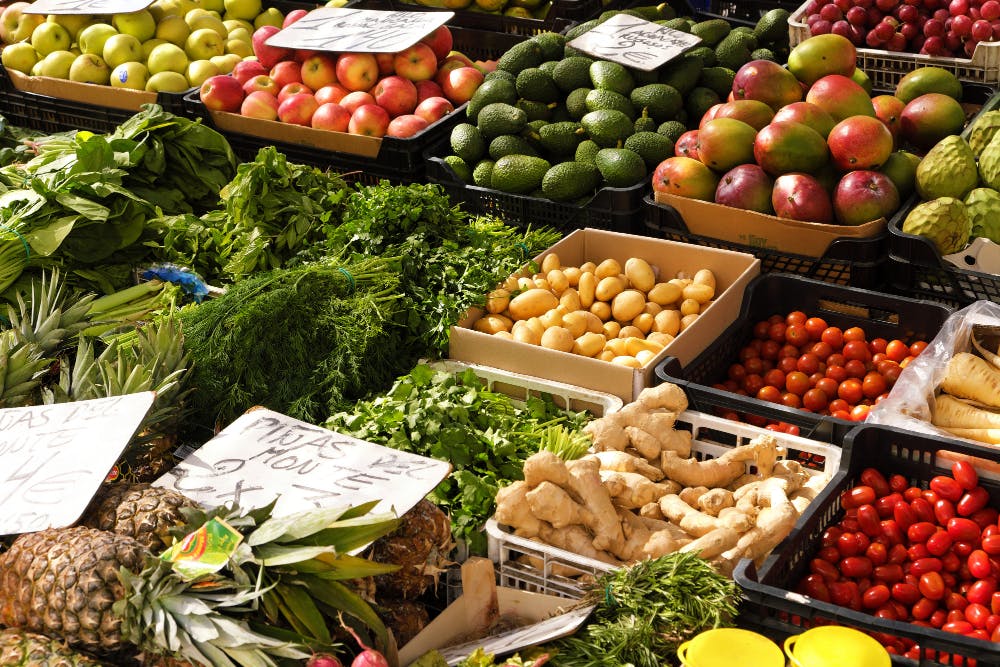 A cash crop also called a profit crop is an agricultural crop which is grown for the purpose of selling on the local market or for export to make profit. Another school of thought defines a cash crop as a crop that continues to produce after five years.
However, in general terms, any agricultural crop that has high economic or commercial value can safely be classified as a cash crop. Cash crops also provide by-products which are beneficial for both domestic and industrial purposes. Examples of cash crops cultivated on African soil include cocoa, cashew, coffee, tea, shea, oil palm, avocado, passion fruit, french beans, chilli pepper, sesame, ginger, pineapple, sweet potato, sugarcane, rubber plant, and cotton among others.
Top Cash Crops Cultivated In Africa
According to the 2019 data from the Food and Agriculture Organization Corporate Statistical Database (FAOSTAT), cassava is the number one cash crop cultivated in Africa. In 2019, about 192.1M tonnes of cassava were produced. This accounted for 63% of the total world production. The second-largest cash crop cultivated in Africa is sugar cane. Total sugar cane production in 2019 across the entire continent was 97.3M tonnes accounting for 5% of the global production. Maize is the third most-produced cash crop in Africa. The year 2019 saw 81.9M tonnes of maize in production accounting for 7% of the world's total.
Yam, sweet potato and sorghum are also produced in commercial quantities in Africa for export into other African countries or to Europe and the US. Coupled with these cash crops are others such as cocoa produced from Ghana or Ivory Coast, sesame from Nigeria, chilli pepper from Ghana or Uganda, Carrot from Namibia and tea from Kenya. These are good options to contemplate if you want to go into cash crop farming.
Factors To Consider When Selecting A Cash Crop To Cultivate
Several factors may influence the selection of a particular cash crop for cultivation. However, in this article, we will focus on three main factors.
Economic Value
As mentioned earlier in the article, cash crops generally bring good economic benefits to farmers. For some cash crops, the commercial value is short-lived because they naturally have a single harvest cycle. However, some cash crops can keep producing after the first harvest hence bringing more commercial gains to farmers throughout multiple agricultural seasons. Cash crops are classified into perennial, biennial and annual. It is worth considering the particular crop to grow based on this classification. 
1. Perennial Crops
Perennial crops are crops that grow back after harvest. Unlike annual crops, they do not have to be planted again after the first harvest season. Many fruit-bearing trees and nut crops are perennial crops. Examples of perennial crops are oil palm, cocoa, avocado, coconut, rubber plant, mango and cashew. They usually take about 3-5yrs until harvesting. However, there are improved seedlings that can be acquired to reduce the period it takes to harvest to about 3years or less. Because of the duration involved, such crops are capital intensive and require patience until economic benefits are reaped.
2. Biennial Crops
Biennial crops are plants that complete their life cycle in two growing seasons. During the first growing season, biennials produce roots, stems, and leaves; during the second they produce flowers, fruits, and seeds, and then die. One of the most common biennial crops grown in Africa is carrots. In Africa, Algeria remains the leading producer of carrots with an annual average of 426,985 tonnes per annum followed by Morocco with 398,552 tonnes per annum.
3. Annual Crops
Annual crops are plants that complete their life cycle in one year. They germinate, grow, bear fruits and die off within a year. Generally, all herbs and plants belonging to the grass family exhibit this type of life cycle. Watermelon, corn, lettuce and wheat are a few examples of annual crops.
Market Demand
Generally, some crops are more sought after than others not only on the local market but also on the international market. It is also noteworthy that market demand and pricing for some cash crops fluctuate rapidly throughout the agricultural season. So in choosing the right cash crop to grow, it is worth considering how these dynamics play out whether locally or internationally depending on where you want to sell.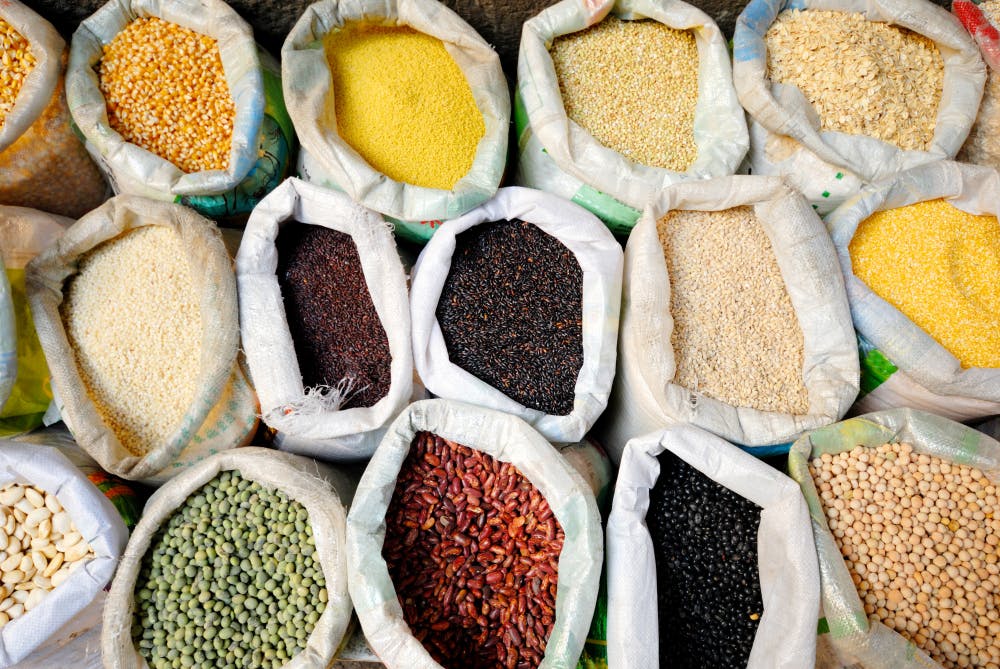 Availability Of Resources
To venture into cash crops farming, it is worth calculating the cost. Acquisition of a vast area of fertile land, income, procurement or hiring of farm machinery, and human labour are resources to consider.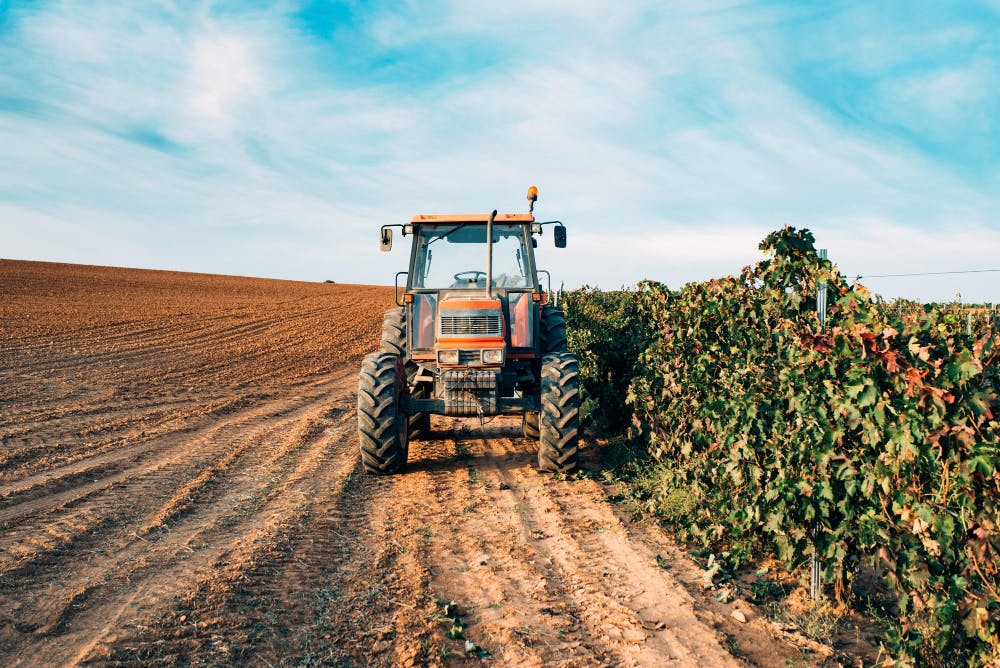 Activities To Undertake When Starting A Cash Crop Farm
Acquire certification or permission from the right regulatory bodies before embarking on cash crop cultivation. In Ghana, there are regulatory bodies such as COCOBOD (Ghana Cocoa Board) which have the mandate to issue permits to anyone who wants to go into cocoa farming. Similar regulatory bodies exist for other specific cash crops as well.

Get advice from qualified agronomists as well as extension officers regarding the specific cash crop. These are experts in the agricultural field who provide timely advice on seasonalities, market demand, weather forecasting and disease and pest control. We held a Twitter space on 'Cash Crops to Grow in 2022' where we engaged seasoned agronomists and agricultural experts from various countries in Africa to share their take on the subject. Click on this link to listen: https://twitter.com/i/spaces/1OwxWzLgeLnJQ

Join an association of farmers for that crop. This serves as an advantage because such associations get support from the government during a crisis period. In Ghana one of such associations is COCOSHE (The Ghana Cocoa, Coffee and Shea nut Farmers Association).

Site your farm close to other same cash crop farmers. This makes sourcing for that cash crop easier and less stressful for middlemen or buyers. It is also noteworthy that labour, skills, expertise and machinery could easily be transferred due to the proximity.  
Complete Farmer, an agritech company based in Ghana is calling on farmers to sign in to its Grower platform to grow ginger, chilli pepper, soybean and sweet potato among other cash crops. We provide tried and tested cultivation protocols and agronomic support to ensure maximum yield. After harvest, we connect farmers to buyers. Click this link to sign in as a Grower with Complete Farmer: https://www.completefarmer.com/products/grower/