Growing Chilli Pepper For The Export Market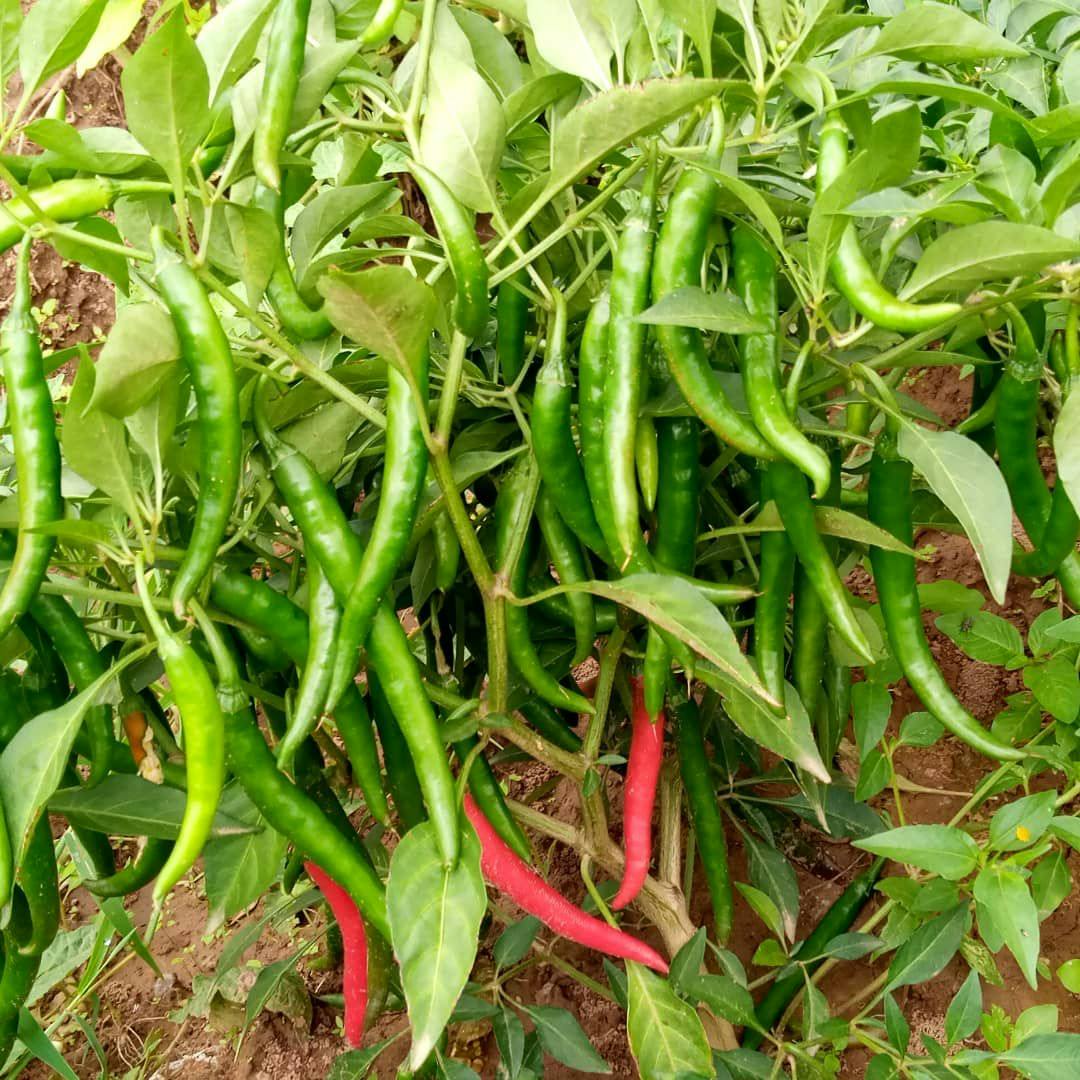 Growing Chilli Pepper for the Export Market
 The Ghanaian vegetable sector has undergone major improvements in terms of sector organization and there is a growing movement towards well-structured production systems with quality as the key element throughout the value chain. This is expected to impact positively on the quality of chilli production for export. Chilli Pepper is currently the leading vegetable export from Ghana with the main markets being the U.K., France, the Netherlands and Germany.
Conditions For Hot Chilli Pepper Farming In Ghana
Altitude
In most cases, chillies grow in high altitude areas of about 1500m above sea level
Temperature
As stated earlier, the warmer the temperature the better your yields. Chillies being warm seasoned crops require a temperature of around 20-30 degrees Celsius for the growth and setting of the fruit. At this stage, chillies are very sensitive to frost.
Night and day temperatures below 16 degrees Celsius and above 32-degree Celsius have a negative impact on the growth of the fruit and therefore every farmer needs to take this into account if they are to realize good yields.
Rainfall
When it comes to rainfall, your chillies require minimum rainfall of about 600-1200 mm annually. In excess of this might cause the shedding of the leaves which consequently brings about rot.
Soils
Chilli cultivation does well in well-drained soils, slightly loamy and non-acidic this is particularly true when it comes to capsicums. However, with the right soil testing and management, chillies perform well in a number of soil types. The optimum soil pH for your chillies is 6.0- 6.5 however, soil pH of 4.3-9.7 can also work for other chillies varieties.
Diseases and Pest Control
Chillies are not special, just like with any type of plant, chillies are prone to pests and diseases. The most common types of pests are the thrips, mites, aphids and white flies. These however can be prevented by using the recommended insecticides, soil treating and weeding out in advance the host plants. 
The exportable varieties of chilli from Complete farmer's farms in Ghana include the following:
Legon 18
M 1.2
Scotch bonnet
Jalapeno
Bird's eye
Reasons to buy Chilli from Complete Farmer
Quality and monitoring processes in place for buyers and importers;
High-quality chilli pepper produced and GLOBALGAP certified.
Availability & large volumes delivered at short notice.
Stringent enforcement of pre and post-harvest protocols/practices.
Availability of experienced growers, who respect the rules of production.
A strengthened Government agency capable of conducting tests.
Close proximity of Ghana to major import markets, meaning produce arriving in the market in the best conditions. 
Established in 2017, Complete farmer has been growing and supplying retail and large manufacturers since 2018. We are a dominant force in growing, packing and exporting grains, vegetables and tubers from Ghana. We have a dedicated agronomist and sales consultant available to take you through our farm acquisition, production and sourcing.
Email: info@completefarmer.com
            support@completefarmer.com
Office Mobile: +233 (0) 201468190